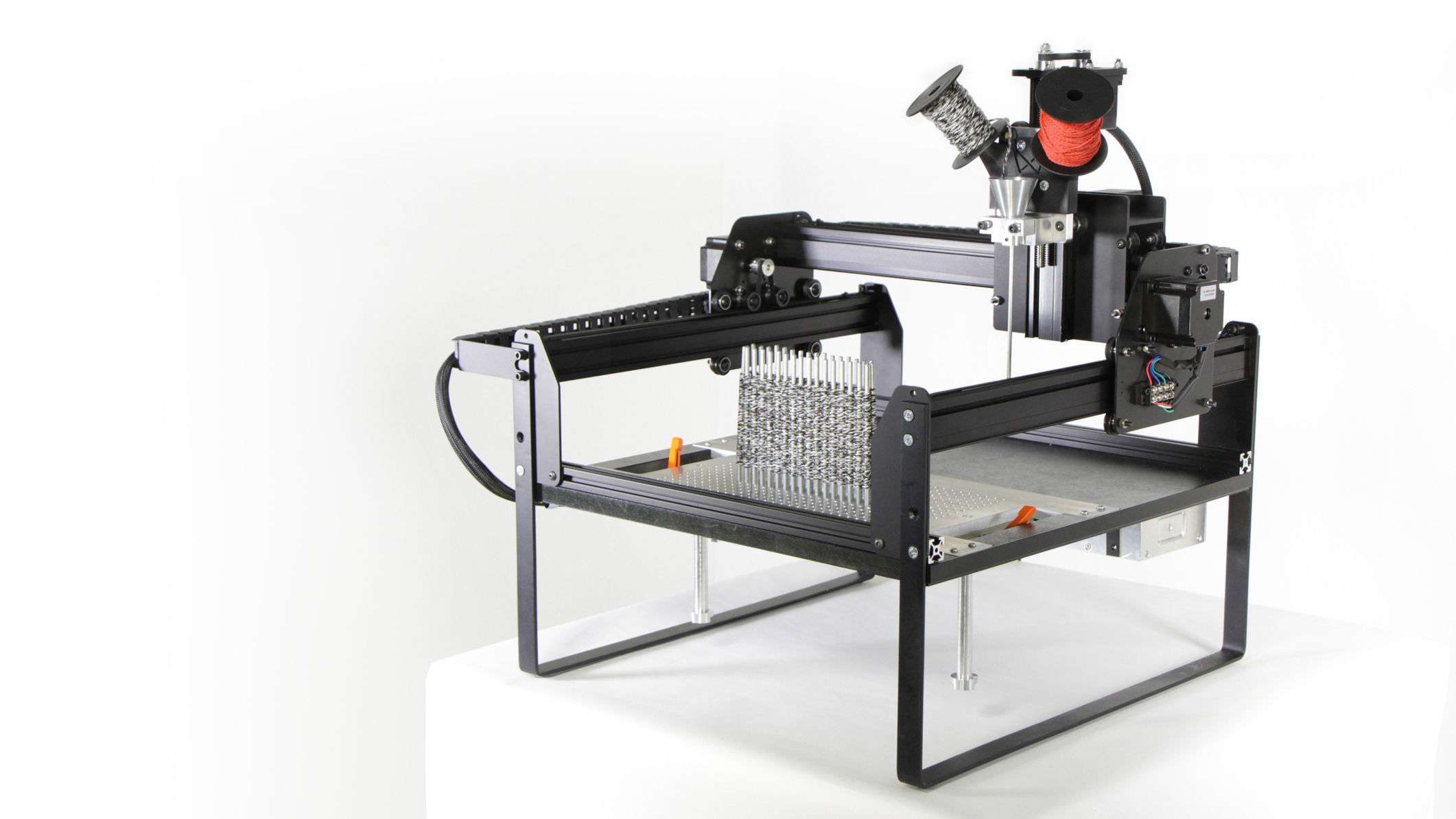 2016 research project @ University of Applied Arts Vienna
Weftwarp – 3D weaving
3D weaving
Weftwarp is a design research project that investigates the qualities and capabilities of future textile manufacturing and the resulting products.
Processes like micro computing, 3D-printing and 3D-scanning get combined with traditional forms of textile fabrication to create this 3D-loom.
The process
As there is a strong tendency in the industry to enable personalized massproduced products in the near future, we experimented with 3D scanning to get an exact digital model of the body which created the basis for custom fitted shoes. To interpret the 3D model we developed a script that calculates the toolpath for the weaving machine.
What we did
Research & Ideation
Product Design
CAD / 3D
Rendering & Visualization
Prototyping