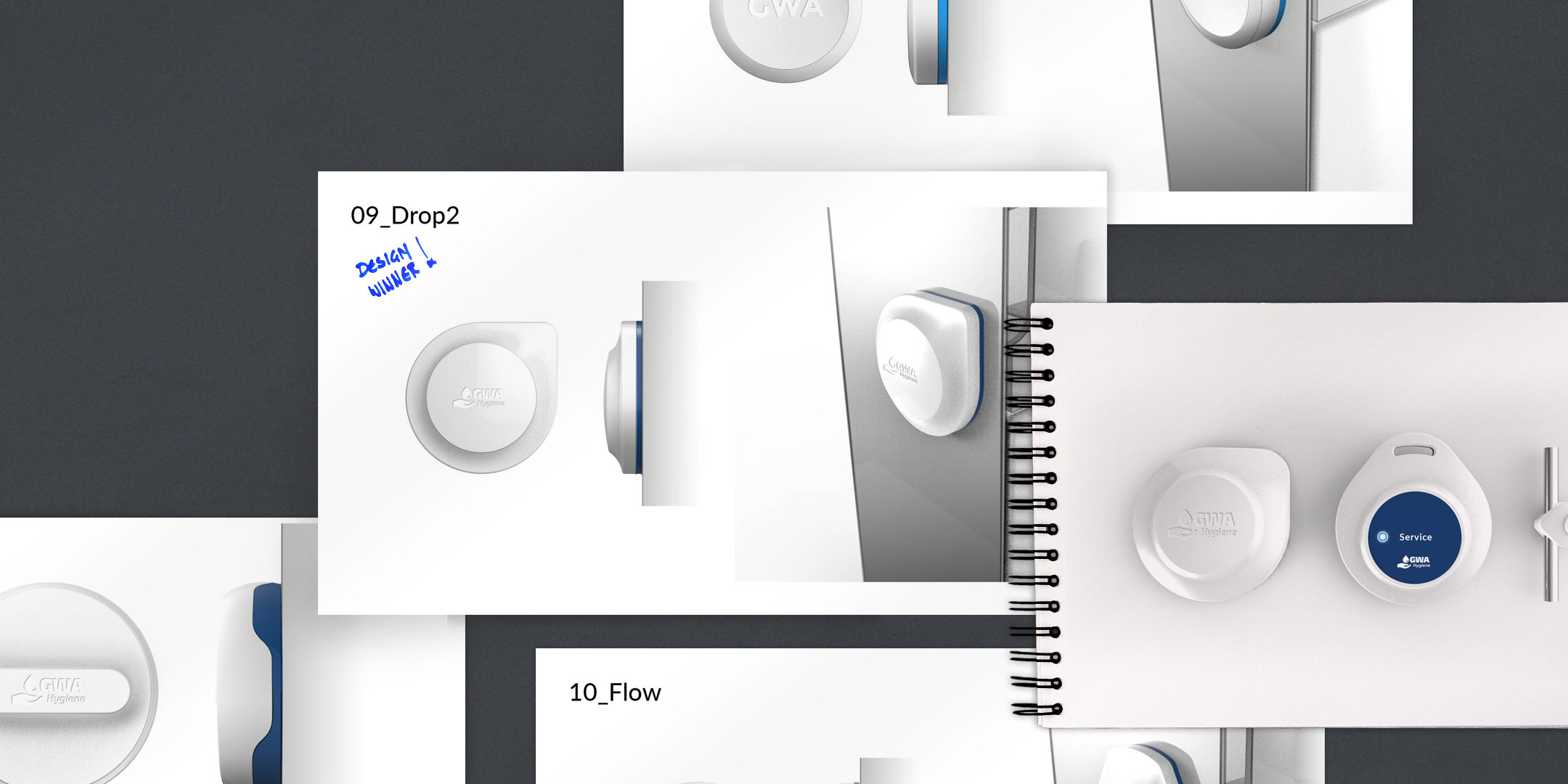 GWA Hygiene GmBH / 2017
NosoEx – Hygiene Monitoring
The situation
GWA Hygiene offers the next level of hygiene monitoring to modern hospitals. Heavy Detail collaborated with GWA Hygiene to develop the industrial design for their first range of products called NosoEx.
As GWA Hygiene was a Start-Up at that time feasibility, budget and a tight time frame were the major challenges in this project. Over a course of only 2 months and a series of design rounds, the NosoEx design evolved from an idea to ready for production. The design helped GWA Hygiene grow to 20+ employees with their products in hospitals and care facilities all over Europe within only 3 years.
The solution
NosoEx monitors hand-hygiene in hospitals. With the help of sensors, transponders and data evaluation you can track who, when and where washes their hands. Individuals are not tracked, only groups of employees like work shifts or teams. Group dynamics and the will to improve leads to a drastic decrease in exposure to hospital germs.
The drop shape derives from the GWA Hygiene logo and can be found in both products, the transponder and the sensor. The aesthetics had to be minimal and iconic and should reflect the clarity and cleanness GWA Hygiene stands for.
What we did
Product Design
CAD / 3D
Rendering & Visualization