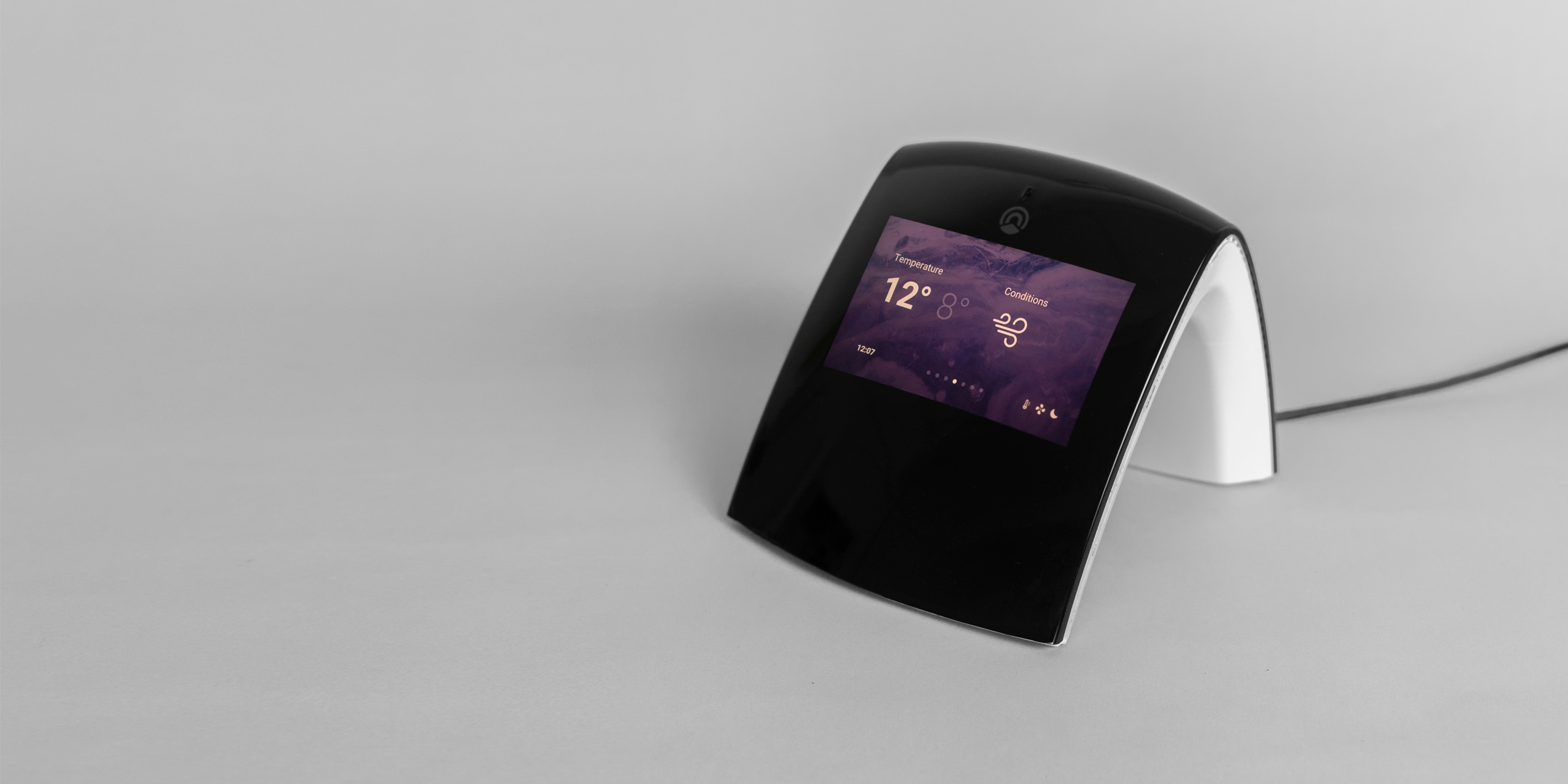 pipesbox GmBH / 2016
Naon – Smart Living
The situation
In collaboration with German based IoT Startup pipesbox, we designed a housing for their take on the Smart Home experience.
While the functionality of their soon to be hub was widely settled when they approached us, the requirements for shape were clear: "Stand out between a lot of Internet of Things competition"
The solution
The final "Arc" features a 4,3" TFT-Color display with gesture control, sensors for temperature, humidity and air quality. Functions can be added and adjusted via the naon – smart home app.
Finally the "Arc" Design was preferred to many other Drafts. It met the requirement of exciting looks and viability of production. Despite the complex shape the final product is designed to be manufactured with only two molds.
What we did
Product Design
CAD / 3D
Rendering & Visualization
Photography